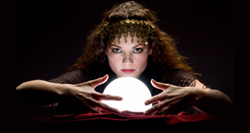 Bookmark & Share!
Share this site to your friends and
add us to your favorite sites!
---
---
Other interesting Articles
Hogwarts School of
Witchcraft and Wizardry
Harry Potter and
the Deathly Hallows
Pentacle - Witchcraft Symbol

The Pentacle, or Pentagram, is a five-pointed star pattern believed to have magical powers.
It is believed that the pentacle can be used as a defensive mechanism against witchcraft. People, in the past, have been known to etch the pentacle onto their doors to help deter witches. Witches also used the pentacle during acts of ritual magic through forming the pentacle in magic circles. It is believed that in the world of spirits the pentacle may act as a vehicle of transmission.
If you have any further information about the pentacle that you would like to see posted here, please write to us at admin@witchcraft.com.au